PCN Allied Health Services
Allied health professionals aim to prevent, diagnose, and treat a range of mental and physical health conditions and illnesses as an additional service in consultation with your Primary Care Provider (Family Physician or Nurse Practitioner).
Our Allied Health professionals can offer services in a variety of languages and have access to interpreter services in over 150 languages.
Please speak with your Burnaby-based Primary Care Provider to see if you are eligible for any of our Allied Health services.
Are you a Primary Care Provider? Learn More →
Services We Offer
Our Allied Health Spaces
In-person allied health consultations take place at two different allied health clinic spaces in Burnaby. The below spaces see patients from areas outside of Edmonds and Hastings Brentwood, as long as they meet the eligibility criteria.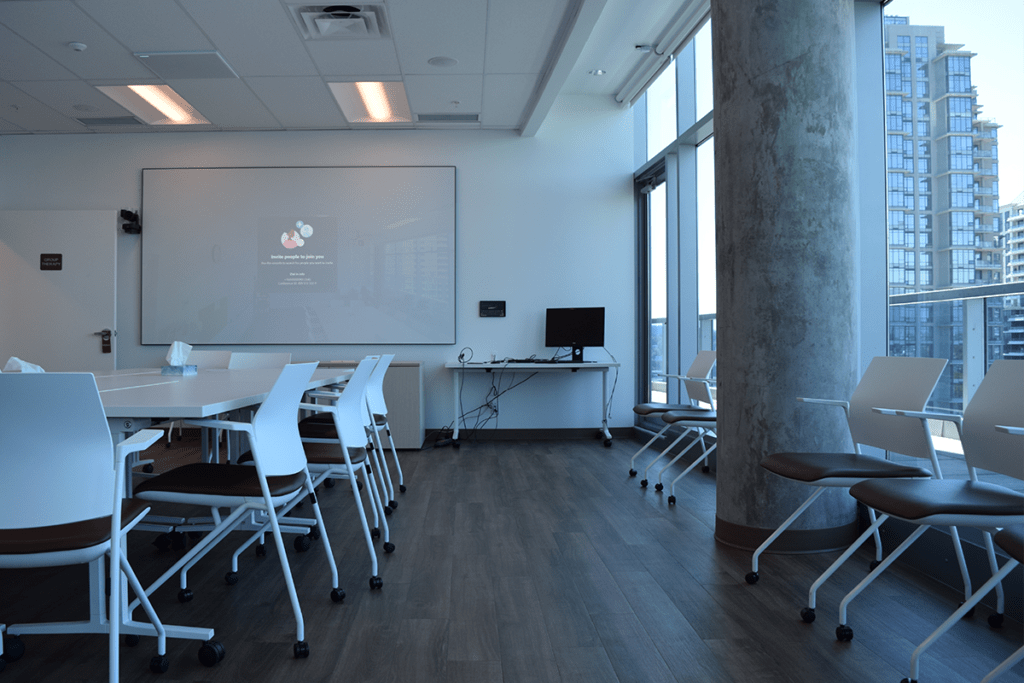 Brentwood-Hastings Health and Wellness Services
#1100 – 4445 Lougheed Hwy, Burnaby — 11th Floor
Phone: 604-451-4800
Fax: 604-298-0128
Hours of operation
Monday to Friday: 8:30 a.m. – 4:30 p.m.
Please call to book an appointment in advance of your visit.
Parking and Transportation
Parking for visitors is located below the building and is free for clients for up to three hours. Metered parking is available near and around the site. Skytrain and bus access are located close by at Brentwood Mall.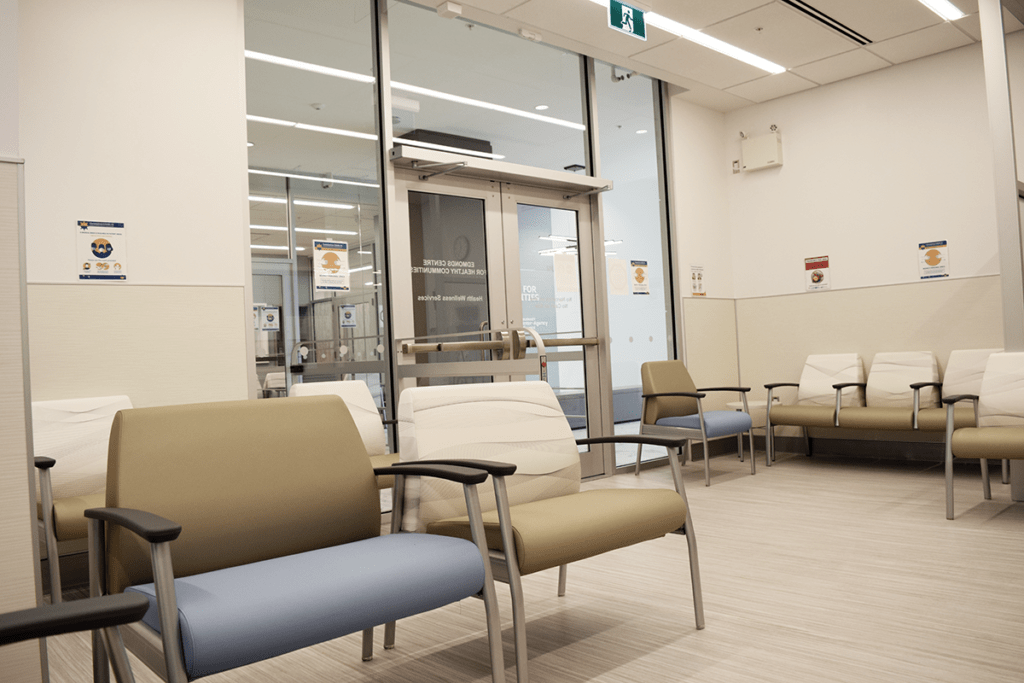 Edmonds Health and Wellness Services
Part of the Edmonds Centre for Healthy Communities campus
#302 – 7366 Edmonds St, Burnaby — 3rd Floor
Phone: 604-451-4819
Hours of operation
Monday to Friday: 8:30 a.m. – 4:30 p.m.
Please call to book an appointment in advance of your visit.
Parking and Transportation
If you are driving, you can park in the above-ground parking lot above Buy-Low. The parkade entrance is on Edmonds St. at Linden Avenue. Please drive up to L3 and follow signs for 'Fitness Club.' Once on L3, take 3 left turns to access the parking spots closest to the clinic entrance. You can park in any unreserved spot on L3 (or L2) for up to 2 hours.
The closest Skytrain is Edmonds. From Edmonds station, walk to Bay 4 and take the #106 New West Station bus for 3 stops and get off at Edmonds and Linden Avenue.
Your Care Team in Burnaby
In Burnaby, we take a team-based approach that places patients of Burnaby Primary Care Providers within of a circle of care. At the centre, we have Primary Care, including Burnaby's family practices, our allied health team, and the additional facilities that house primary care in Burnaby, including Centres for Healthy Communities and Urgent and Primary Care Centres.​
Then we have the wraparound supports, including other health and wellness services, Fraser Health services, specialty care, and community agencies in Burnaby.
Primary Care Networks aim to integrate these different levels of care so patients have a more seamless experience accessing the care they need at the right time and place.
Learn more about Burnaby Primary Care Networks and how we fit into your health care system.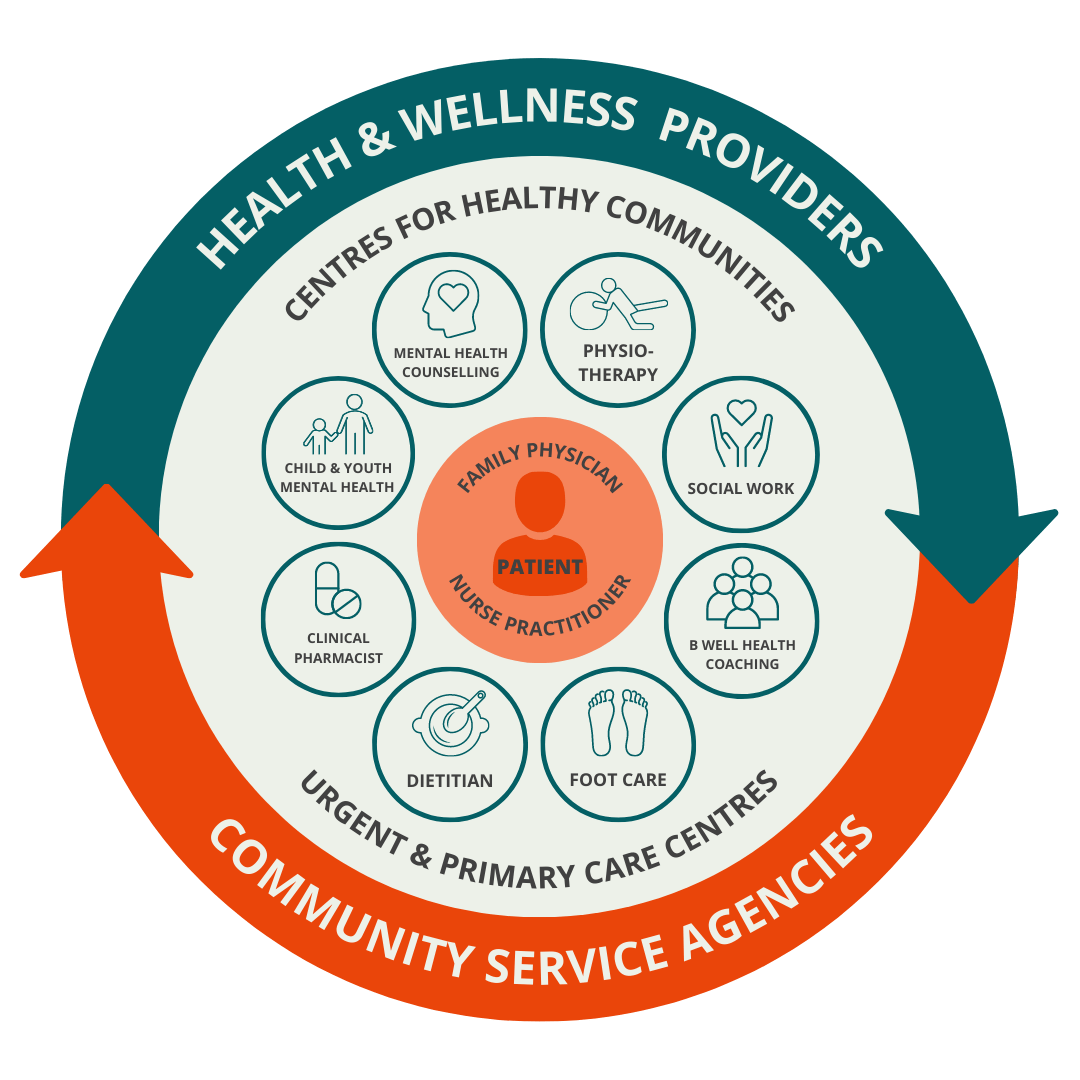 For Providers
Primary Care Providers can access referral forms for these services on pathways.ca and on three of the top used EMRs.