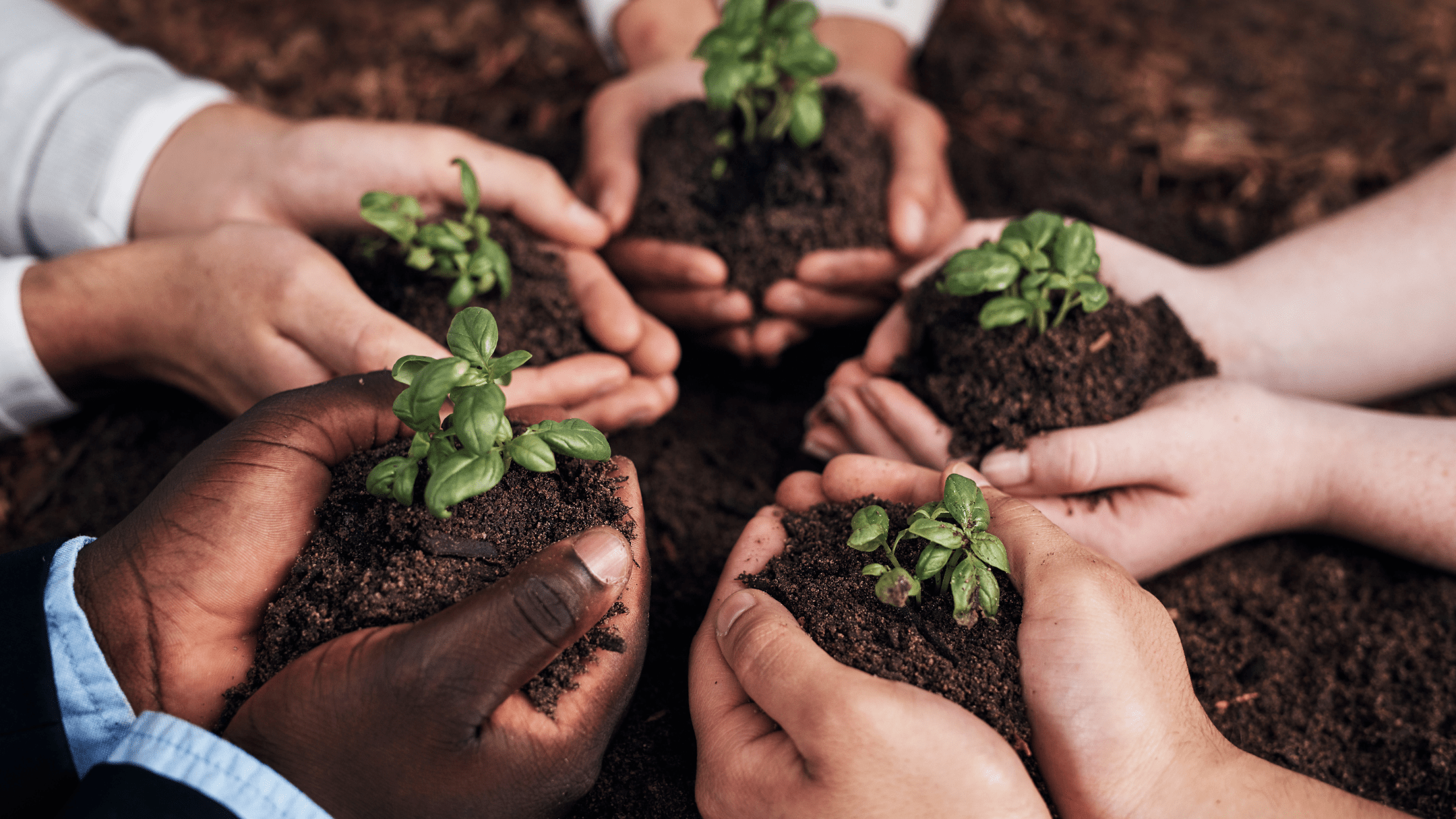 Toward Collective Responsibility
A two-day symposium to co-develop the future of health and wellbeing in Burnaby
The importance of understanding and addressing social determinants of health — and the value of a community-based integrated approach to health and wellbeing — are increasingly understood as the cornerstones for true system change in health care and beyond. A goal is a resilient community, ready to withstand and rapidly respond to the growing environmental impacts that every community faces.
In Burnaby, a collaborative approach to social issues has been undertaken by the social agencies with the support of the City for over 20 years. Now, Burnaby is undertaking the development of a formal model for this integration of health and wellbeing services and supports in the City. Building on the strong partnerships in place and ongoing work, the model will take learnings from other jurisdictions to drive a shift in responsibility of community health.
The initial circulation of our proposal, "An Integrated Model for Health and Wellbeing in Burnaby," garnered an overwhelmingly positive response, so we decided to expand the discussion of the model into a two-day symposium. Toward Collective Responsibility will bring together partners and stakeholders across our community, spanning our health and social services systems, to co-create a model that is sustainable, inclusive, and resilient through challenges.
Day 1 will lay the foundation and build our collective understanding of how an integrated approach could look for Burnaby.
Day 2 will convene strategic working tables around elements of the model so we can co-develop a plan for how to transform our ideas into action together.
Come hear about this truly exciting new model we're building in Burnaby and how you can be a part of it going forward!
If you have any inquiries about the Symposium leading up to the event, please contact us at [email protected].
Read the proposal: An Integrated Model for Health and Wellbeing in Burnaby
DAY 1
DATE: Thu, November 30, 2023
TIME: 8:30 AM – 11:30 AM
LOCATION: Online via Zoom
Free, everyone welcome! Registration is required.
DAY 2
DATE: Wed, January 31, 2024
TIME: 9:00 AM – 3:00 PM
LOCATION: Shadbolt Centre for the Arts, 6450 Deer Lake Ave, Burnaby
More info on Day 2 coming soon! Registration is open!
DAY 1
AGENDA
8:30 AM
Welcome and event opening
-Sherman Chan (PCN co-chair)
-Deborah Baker (Squamish)
-Acting Mayor Alison Gu (City of Burnaby)
9:00 AM
The Nucleus of a Model – Burnaby's Journey
– How we got to where we are & where we're going from here
– Jeff Malmgren (on behalf of Burnaby PCN)
– Kimberly Barwich (Burnaby Neighbourhood House)
– Dr. Jennifer Moore (Burnaby Family Physician)
9:30 AM
Learning From Afar
Presentation and roundtable
– Jenny Hartnoll (Frome Medical) & Dr. Helen Kingston (Compassionate Communities, Frome)
– Dr. Kate Mulligan (Canadian Institute for Social Prescribing)
– Jonathan Morris (Canadian Mental Health Association, BC Division)
– Dr. Baldev Sanghera (Primecare Medical Clinic, Burnaby)
– Dr. Joshua Greggain (Doctors of BC)
– Dr. Ray Markham (Rural Coordination Center of BC)
10:45 AM
The Emerging Framework and Day 2
11:15 AM
Final remarks and event close
PRESENTERS
Jenny Hartnoll
Health Connections Mendip – Service Lead, Frome Medical Practice, NHS
As Health Connections Mendip Service Lead I have taken the service from an idea a GP and I had in 2013 to an exciting, innovative service that supports 100s of people a week in a truly person centred way. The ideas and projects that we have started are being replicated across the UK following our very popular conferences. Working on New Models of Care, alongside the Mendip Symphony project, we have statistics that show that together we have reduced unplanned hospital admissions by 30%. Health Connections Mendip maps groups/services/organisations in the community that promote health and wellbeing in its widest sense. This information is then available for health professionals and the general public on our website.
Dr. Helen Kingston
General Practitioner, Frome Medical Practice, NHS
Dr Helen Kingston, from Frome, is a pioneering GP who recognised the impact loneliness was having on the physical health of her patients and set up the 'Compassionate Frome' project in 2013 as a result. In partnership with 'Frome Medical Practice' and 'Health Connections Mendip', Helen has created a service directory of over 400 local care providers and volunteers to help people reconnect with their community. Services include helping with shopping and dog-walking, exercise classes and choir practice. Studies have not only shown a 17% drop in emergency admissions in the town, but also a fall in the cost of admissions by 21%.
Dr. Kate Mulligan
Senior Director, Canadian Institute for Social Prescribing and Strategic Advisor, Determinants of Health and Knowledge Mobilization
Dr. Kate Mulligan is an Assistant Professor in Social and Behavioural Health Sciences in the Dalla Lana School of Public Health at the University of Toronto. She is a globally recognized expert in community approaches to health and wellbeing and led one of Canada's first social prescribing pilot projects. Kate is an expert advisor to the Canadian Red Cross in the areas of collective impact, community health and social prescribing.
Jonathan Morris
CEO of the Canadian Mental Health Association, BC Division (CMHA BC)
Jonathan (Jonny) Morris is a visionary leader with over two decades of experience in community mental health care. He has held key roles in advocating for mental health and system transformation in suicide prevention, early intervention, and addictions programs. Jonny's profound commitment to mental health advocacy extends beyond his role at CMHA BC. He is a sought-after speaker, thought leader, and an advocate for policy changes at the local, provincial and national level, tirelessly pushing for a more inclusive and empathetic approach to mental health in Canada. Jonny's comes to this work with his own lived and living experience, with a background in research and practice in suicide prevention, combined with his experience as a counselor, professor, and facilitator. He played a crucial part in shaping the new Provincial portfolio of Ministry of Mental Health and Addictions and currently leads CMHA BC, focusing on advocacy, community-led programs, stigma reduction, and leadership education across the Province.
Dr. Baldev Sanghera
Family Physician and Medical Director of the Edmonds Urgent and Primary Care Centre
Dr. Baldev Sanghera has been a Family Physician in Burnaby since 1998 and is one of the founding directors of PrimeCare Medical Centre since 2009. He is the Medical Director of the Edmonds Urgent and Primary Care Centre. He has lived and worked in Burnaby since 1990 and strives to make it a healthier community — focusing on building community-wide team-based care and advocating for residents experiencing vulnerabilities through improving social determinants of health.
Dr. Joshua Greggain
Family Physician & President of Doctors of BC
Dr. Greggain is the President of Doctors of BC — a voluntary association of more than 16,000 physicians, residents and medical students in British Columbia. He is also a family physician having cared for rural, Indigenous, and under-served populations for more than 15 years. It was during a humanitarian trip to West Africa that his desire to pursue medicine was solidified, but it wasn't until the Canadian Resident Matching Service process that he realized family medicine – and ultimately rural medicine – was his calling. Dr. Greggain was instrumental in the development of the House of Sexwna7m, an Indigenous-led primary care outreach clinic in Anderson Creek and was Medical Director at the Hope Medical Centre and the Fraser Canyon Clinic, site medical director at Fraser Canyon Hospital, and board member and chairperson of the Chilliwack Division of Family Practice.
Dr. Ray Markham
Family Physician and Executive Director of the Rural Coordination Centre of BC
Dr. Markham is the Executive Director of the Rural Coordination Centre of BC (since 2016) and a clinical professor in the UBC Department of Family Practice in the Faculty of Medicine. He currently serves as the Health Systems advisor to VP Health at UBC Health and has previously served as the Medical Director for UBC Rural Continuing Professional Development (from 2013-2019). Dr. Markham has worked in rural family practice for over 20 years and currently lives in Valemount, where he practices full-service rural generalist family medicine in the Robson Valley. His diverse and productive medical career has taken him across the globe, including South Africa, the United Kingdom, Antarctica, Kenya, Haiti, and Zimbabwe. He is passionate about rural medicine in BC, where he helped establish the Northern Interior Rural Division of Family Practice as one of its founding directors and led its primary care network implementation.
SAVE THE DATE FOR DAY 2 — JANUARY 31, 2024 
Stay tuned for a follow-up event on January 31 where we will be gathering for a full-day working session to apply learnings from Day 1 to enact a shared vision for Burnaby.