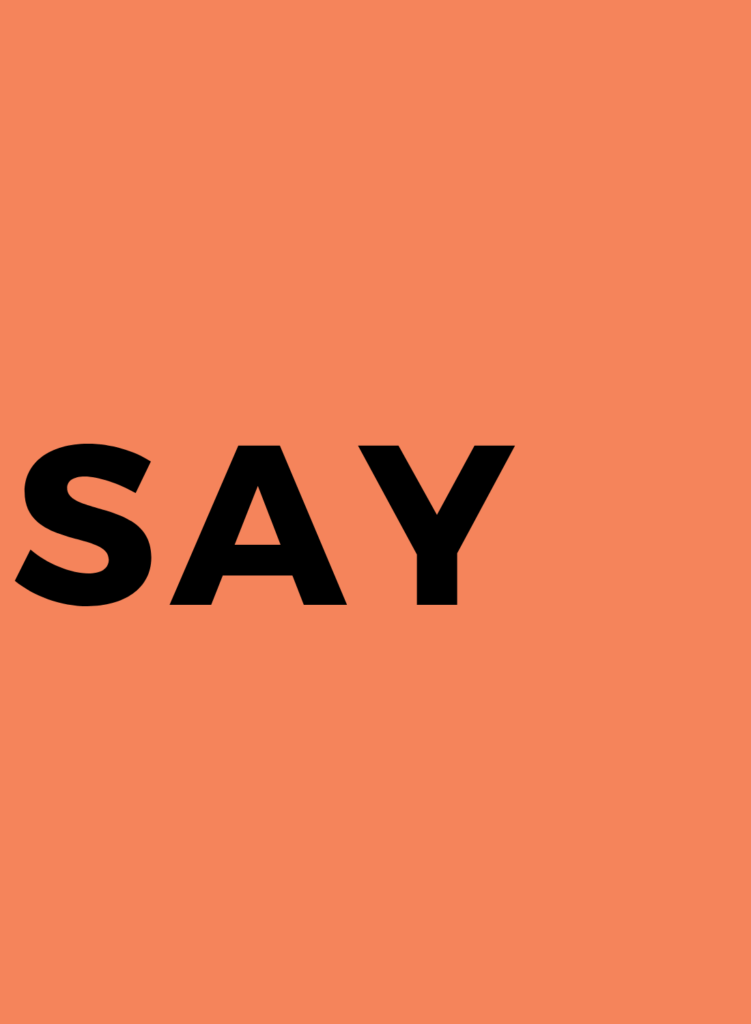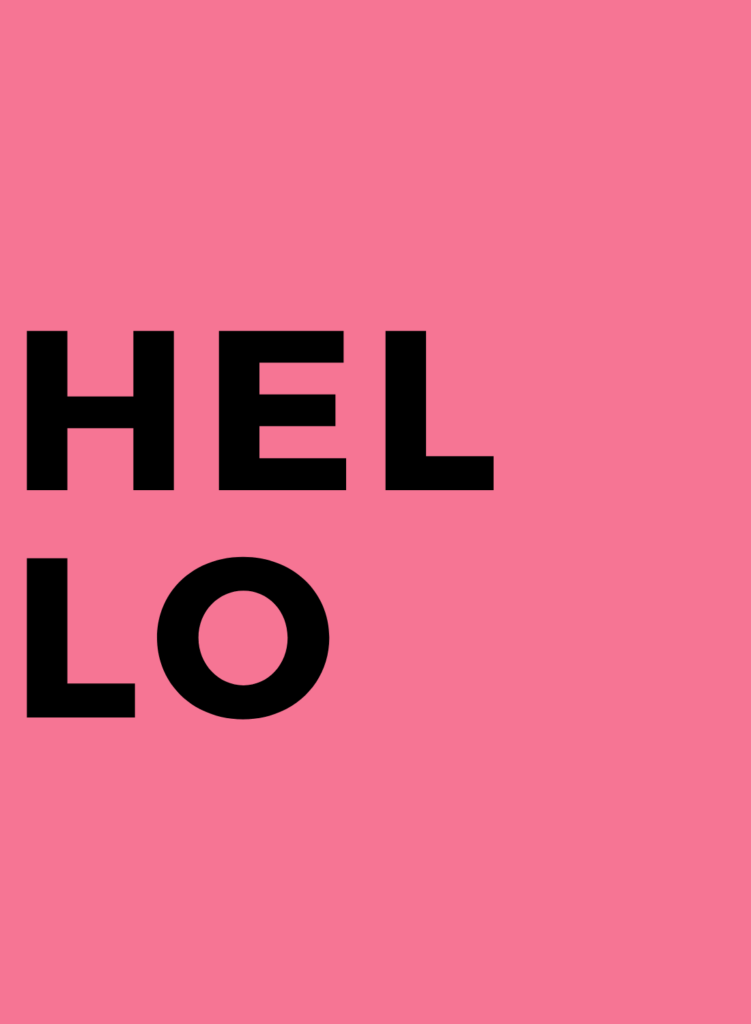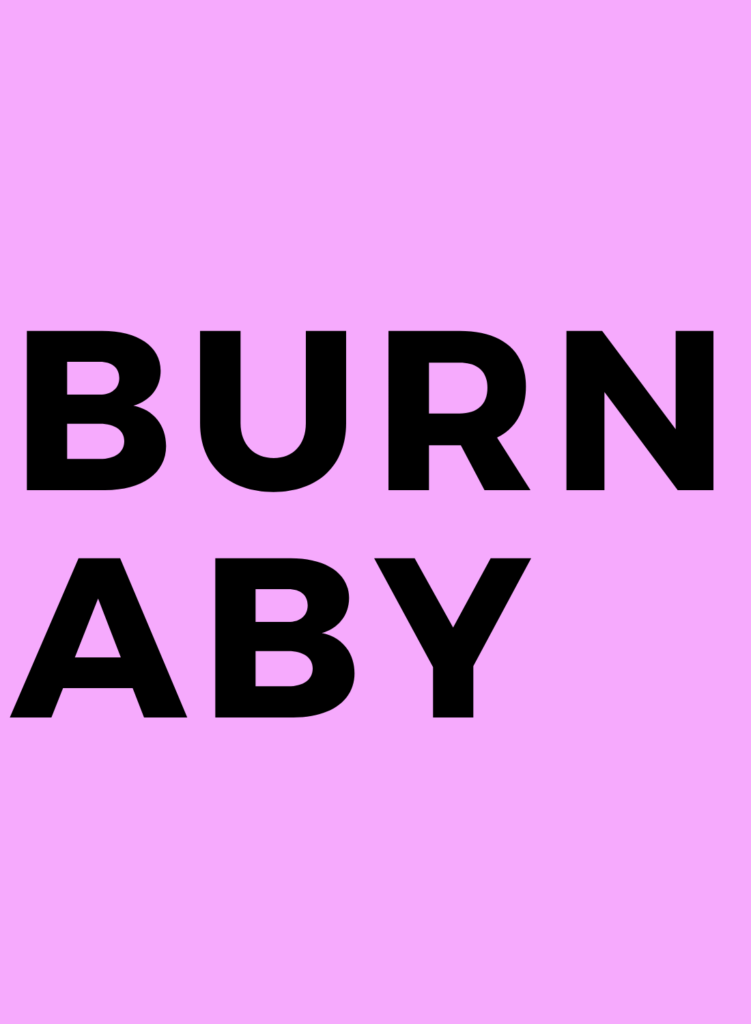 Fight social isolation in Burnaby with a simple 'hello!' #SayHelloBurnaby
A Burnaby Primary Care Networks Initiative
Say Hello is a Burnaby-wide campaign to encourage simple connection to bring our community closer together. The impact of the pandemic is ongoing, and our awareness of racism and diversity issues has risen in tandem with its arrival. The need to reaffirm our connection as a community has never been greater.
The pandemic has been hard on all of us — some more so than others. Out of necessity, we are more isolated and disconnected than ever before. Sometimes it feels like we really are alone.
But we're not alone. Burnaby is and always has been a friendly, welcoming and connected community. Now is the time to bridge the gap between us and our neighbours. Make a momentary connection that will help carry them — and us — through these tough and sometimes lonely times.
We need to wear masks, we need to stay six feet apart, and more than ever we need to just say HELLO!
Follow along and add your own greeting using the hashtag #SayHelloBurnaby, and following @SayHelloBurnaby on Instagram.
Find out how to get involved with Say Hello Burnaby, from ordering a poster or sticker for your storefront to volunteering for the campaign.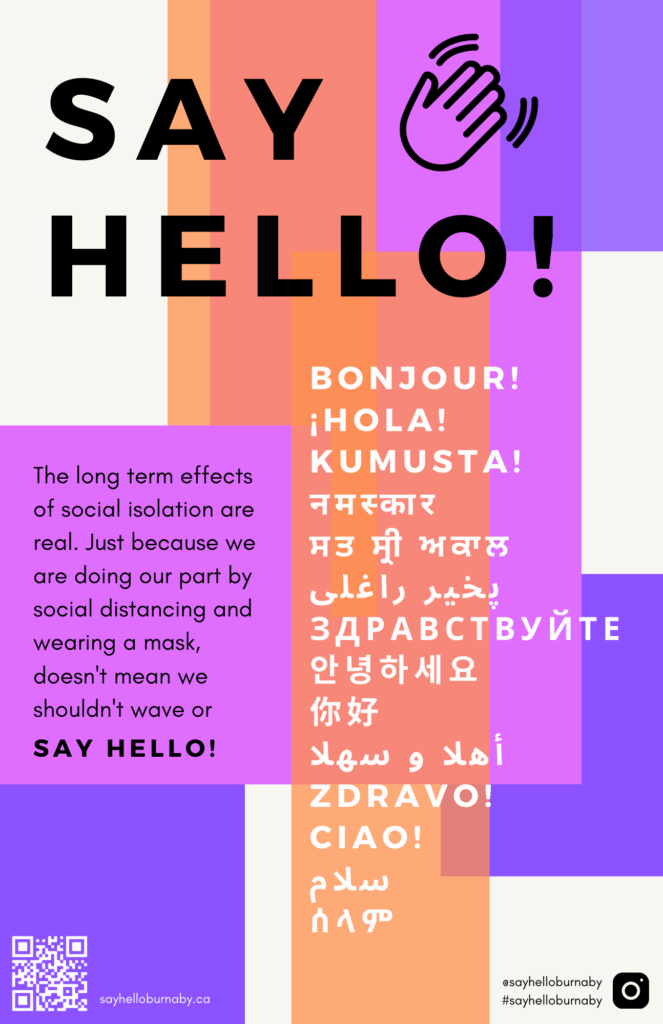 About the Campaign
The Say Hello Burnaby campaign is an initiative of the Burnaby Primary Care Networks COVID 19 Response Social Isolation Working Group, with the support of the City of Burnaby, Tourism Burnaby, and the Burnaby Board of Trade and is part of the development of a Social Isolation Strategy for Burnaby. Learn more about the Burnaby PCN COVID-19 Response work and the clinical and social supports available in the City by clicking here.
Fundraising efforts by the Say Hello Burnaby campaign go towards the Help Connect Burnaby fund, hosted in partnership with the Burnaby Neighbourhood House. Contribute to help us provide seniors, families and individuals in Burnaby with phones, tablets and computers to stay connected during COVID-19.